AN-Evo1
... HEARING – a quality of life you can't do without!
See better, understand better. AN-Evo1 bone conduction hearing glasses combine excellent sound quality with the highest degree of comfort. AN-Evo1 provides highly effective assistance and is a dependable partner for conductive and mixed hearing loss – and looks good too.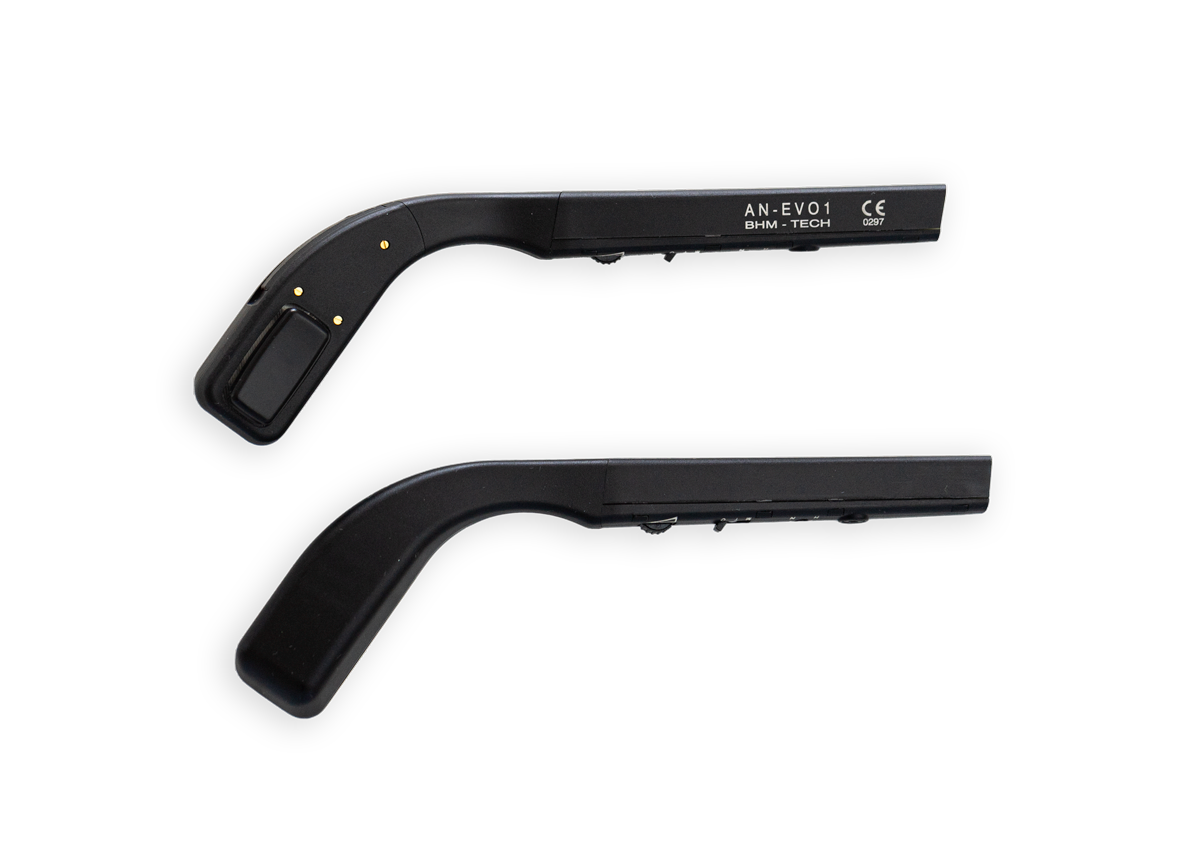 Digital bone conduction hearing glasses
BHM offers comfortable, tried-and-tested hearing solutions with its bone conduction hearing systems. Our bone conduction glasses are characterised not only by how comfortable they are to wear, but also by their reliability and precision. Enjoy comprehensive hearing with a device tailored exactly to your individual requirements. Furthermore, bone conduction hearing glasses make excellent alternatives to costly and complex middle ear implants involving potentially risky surgery.
BHM also offers a large range of fashionable frame fronts and attachments, available here.

Bespoke manufacture is possible on request – an excellent solution for an individual pair of glasses customised precisely to your wishes and requirements. For individual solutions and custom-made products please contact us via this form.
Advantages at a glance

Temples and frame fronts available in various different colours

Has a high-performance, programmable digital amplifier and a tone control switch

Excellent sound volume

Simple handling through integrated telecoil and operating mode switch

Highly resistant to moisture and dirt

For hearing care professionals, audiologists
and ENT doctors

Accessories
BHM also offers a large range of accessories for this product.
Shop
Note to all our visitors from the United States
This hearing instrument cannot be sold over the counter (OTC). It requires a prescription from your treating ENT doctor.